Saturday June 25th 2016 from 9:30 AM to 5:00 PM
Join the renowned fitness expert Ellie Brown, award-winning nutritionist Lorraine Nicolle and women's health specialist Dr Kate McCarthy for an empowering and energising day retreat for women in mid-life:
 Diet and lifestyle advice to enhance your hormonal balance
A new fitness & mindfulness programme tailor-made for this period of change
Cutting edge medical insight into all aspects of the menopause
A mouthwatering, super-healthy lunch prepared by top chefs
Live demos of energizing recipes from the best-selling book Eat To Get Younger
Getting connected with like-minded women who are keen to embrace life's changes 
Re-discovering your joie de vivre!
 If you're in your 40s, 50s or 60s, its not surprising if you're feeling in need of a little extra help. These are the years of the menopause transition – yes, hormones can fluctuate widely for the 10 years before and after the official day of your last menstrual cycle and can severely compromise your quality of life. Common symptoms include poor sleep, hot flushes, night sweats, mood swings, unwanted weight gain, poor memory, fuzzy thinking, sore joints, fatigue, apathy, headaches, digestive discomfort and bloating – leaving you feeling generally fed up. 
Now for the good news: the popular Thrive Alive this February, designed to give you the knowledge and inspiration to address your most debilitating symptoms.
Book your ticket now for the most life-changing event of the New Year: Register Now!
Special Early Bird price (Book  before 20th May) £99.00
Full ticket price: £129.00
The Workshop Programme: The day will run from 9.30am to 5.00pm, including regular breaks. (There will be the opportunity to continue networking, socializing and quizzing the speakers in the bar afterwards.) Your ticket price includes refreshments on arrival and during the morning and afternoon break, as well as lunch in the restaurant.
There will be 6 talks and practical workshops, covering the menopause from a medical perspective, followed by tried and tested advice about nutrition, exercise & mindfulness awareness. Please bring something comfortable to exercise in. The sessions will include these topics.
What is the Menopause? Dr Kate McCarthy, Women's Health Specialist
Why am I feeling like this? Lorraine Nicolle, Nutritionist
The most effective exercises for women in the mid-life years: Ellie Brown, Fitness Coach
Control Anxiety through the Breath: Ellie Brown
Medical Management of the Menopause: Dr Kate McCarthy
How to Eat for Hormonal Harmony: Lorraine Nicolle
THE SESSIONS
9.30am Introduction to the day
9.45am What is the menopause? Dr. Kate McCarthy. Symptoms and signs of the menopause, physiological changes that occur during the run up to and beyond the menopause.
10.45am Why am I feeling like this? Lorraine Nicolle. Discover some surprising body processes you can target to make a real difference to your health and happiness during these years of change. We will look at blood sugar control, stress hormones, gut function and brain chemicals amongst others. You'll be shown some practical tools to help you gauge which strategies you should be focusing on for your health.
11.45am Coffee/Tea and change for the exercise session.
12.15pm The most effective exercises for women in the mid-life years. Ellie Brown. Find out why it is particularly important for women in mid-life to 'keep moving'. Participate in an hour's exercise programme specifically designed for women experiencing this period of change in life. Take home skills which you can easily practice at home.This is a gentle session, aimed at those who have not exercised for a while as well as seasoned exercise goers. A change of clothes is advised.
1.15pm Control anxiety through the breath. Ellie Brown. Mindful awareness of how the use of the breath can help with many anxiety-related issues before and during the menopause.  
1.30pm Lunch A specially prepared lunch in which Lorraine Nicolle has crafted the menu with Devonport House Executive Chef Nigel Lees.
2.30pm Medical management of the Menopause. Dr Kate McCarty. Will discuss treatments of the menopause non hormonal and hormonal. Risks and benefits of HRT incorporating new NICE guidelines. 
3.30pm How to Eat for Hormonal Harmony. Lorraine Nicolle. Gain valuable insights and explanations on how altering your diet can dramatically improve your physical and mental health during the menopause. There will be a focus on improving your energy levels, your mood, your digestion and your ability to cope with stress.  You'll be given plenty of practical tips, including meal plans and recipes that you can use straight away. There'll be a food prep demonstration and the opportunity to sample healthy snacks/pick me ups.
4.45pm Questions and Answers.
5.00pm Workshop retires to the Devonport bar.
THE SPEAKERS
Ellie Brown Bsc, Body Control Pilates Instructor, Stretch Therapist, UK Athletics Coach Ellie, owner of the Greenwich Pilates Studio and Greenwich Fitness and Pilates, is a running coach and Pilates instructor. Ellie has been teaching and practicing Pilates for over 12 years. As well as running, she incorporates yoga and strength training into her own weekly fitness regime. Ellie has worked with numerous clients going through the menopause and they have hugely benefited from her specifically designed programme, 'key to staying strong during our life stages'. Ellie is a teacher trainer for Body Control Pilates students and runs numerous workshops in collaboration with renowned therapists and trainers. She has worked with many local London boroughs, clubs & schools to promote fitness within the local communities.
Lorraine Nicolle MSc mBANT CNHC, Nutritionist Lorraine has been practicing nutrition in London for over 12 years. She helps many clients with menopausal issues, as well as common health problems associated with ageing. She has published 3 books on nutrition and health, the most recent Eat To Get Younger focusing on ways to optimise health and wellbeing during the middle- and later-years. Lorraine is a qualified university teacher and has taught on various undergraduate and postgraduate nutrition programmes. She also teaches nutrition to healthcare professionals, on behalf of a healthcare company. Lorraine is a recipient of the CAM Award. www.lorrainenicollenutrition.co.uk
Dr Kate McCarthy MBBS MRCOG BSCCP is a women's health specialist who has many years experience with women who are peri menopausal and menopausal. She trained as a doctor at Kings College London and worked in Obstetrics and Gynaecology for many years before specialising in Sexual and Reproductive Healthcare. she works in community clinics and hospitals in South London delivering contraceptive and Gynaecological advice to women of all ages. She is a member of the British Menopause Society and has published research on HRT. Her wealth of knowledge and experience will be shared with us over the course of the day. she will be able to answer questions and put straight the myths of HRT and the menopause.
Terms and Conditions
Your place is guaranteed once you have paid the full price. Your ticket price includes full refreshments throughout the day, including lunch in the restaurant (alcohol is not included). Any drinks from the cash bar after the conference are not included. In the case of unforeseen circumstances, we reserve the right to alter speakers without prior notice. Delegate places are limited and are non-refundable. They are, however, transferable to another person, providing that you let us know in advance who is taking your place.
WHERE
Devonport House Hotel
King William Walk,
Greenwich
London SE10 9JW
United Kingdom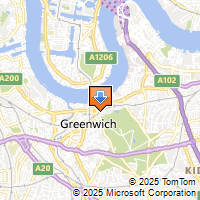 Driving Directions